Voices for H.O.P.E. – 05/03/18
Thank you to all that joined us for the 13th Annual Voices for Hope Banquet on May 3, 2018!

Voices for Hope is H.O.P.E.'s largest annual event which includes an evening of celebration, fine dining, a guest speaker, silent auction, and door prizes.
The evening celebrates the organization and its supporters while paying tribute to Scott Brown by presenting The Scott Brown Memorial Seeds of Hope Award. Each year, H.O.P.E. recognizes an individual, business, or organization that has emerged as a devoted, compassionate supporter of cancer patients and their families.
May 3, was the 13th annual Voices for Hope event. Headlining the event was keynote speaker and teen cancer survivor Buddy Hart, husband/father who continues his cancer journey. The recipient of this year's Seeds of Hope Award was Pete McGraw, an independent financial advisor who has lent his expertise to H.O.P.E. for over 10 years.
A special tribute to Stan, Nona and Dave Brown was presented.
---
About Scott Brown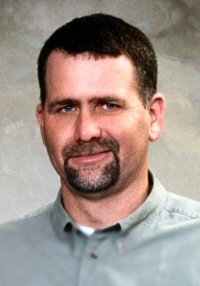 Scott Brown, who was Vice President and Manager of Fruit and Vegetable Operations at Brown's Orchards and Farm Market, lost his battle with cancer in 2005. Scott not only planted seeds for a living, he planted seeds of hope for the future. This is symbolized in the award which is crafted in crystal featuring a dove in flight, and includes a core of applewood taken from Brown's Orchards. The dove is the symbol of H.O.P.E., its outstretched wings reminding us of John Gillespie Magee's "High Flight."
"Oh, I have slipped the surly bonds of earth…
and danced the skies on laughter-silvered wings…
put out my hand and touched the face of God."
---
2018 Award Recipient
Each year, at its Voices For Hope event H.O.P.E. honors a local individual or group whose work has been instrumental in helping local cancer patients and their families.
This year's recipient, Pete McGraw, a financial advisor who for over 10 years shared his expertise to H.O.P.E. with the result being our Retreat, a "Vacation from Cancer".
---
2018 Voices for Hope Speaker
Headlining the 13th annual Voices for Hope event will be our keynote speaker, Buddy Hart, a teen cancer survivor and prior Scott Brown Memorials Seeds of Hope recipient who embodies the inner strength and resilience needed to overcome life's obstacles.
At 13, knowing that he wasn't expected to survive just made him fight all the harder. Learn from his life's lessons and some of life's most incredible moments since.
---
For more information about next year's Voices for Hope event, contact Heather at 717-993-3778 or email mcauliffeh@comcast.net.
To learn more about H.O.P.E. feel free to browse this website and/or call the H.O.P.E. office at 717-227-2824.
- - - - - - - - - - - - - - - - - - - - - - - - - - - - - - - - - - - - -
Sponsors for 2018 Voices for H.O.P.E.