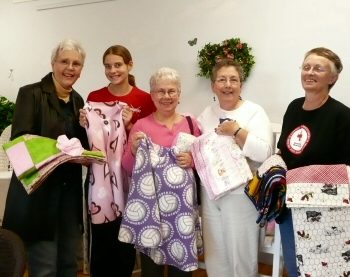 Craft & Vendor Show
The 2017 Craft & Vendor Show was held Saturday, October 21st at the New Freedom Community Center.
Each October, local crafters and vendors display their products and creations at the H.O.P.E. for a Cure Craft and Vendor Show. Featuring original handmade arts and crafts as well as independent consultants for direct sale companies, this event is the perfect place to begin holiday shopping! Food and refreshments are also available for purchase. All proceeds from vendor registration and optional vendor donations benefit H.O.P.E.
This year the Twin Rose Lady Riders stopped in to present Barb with their proceeds from the Ride for H.O.P.E. from October 1st. Barb introduced the Roses to everyone at the show and hugs were plentiful when presented with a fistful of checks from Lynn, President of the TRLR Chapter.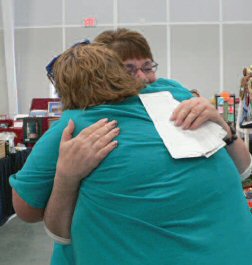 The lady riders rode down, shopped for a while and made a day of it and ending with ice cream.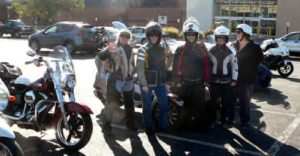 Then we had a photo opt.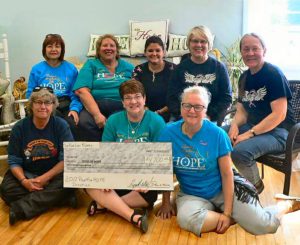 For more information on the next Craft and Vendor Show
Contact: Barb Spurlock – bspurlock50@aol.com. (717-309-3824)
Admission: 2 cans of food for the food pantry or donation to H.O.P.E.
Typically, 50+ Crafters offer many holiday gift ideas.
Chinese Auction – Raffle
Delicious food available for purchase with a portion of proceeds going to H.O.P.E.
Begin or complete your holiday shopping here. Showcasing many beautifully handcrafted items and useful homemade products.