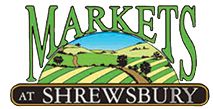 Yard Sale – The Markets at Shrewsbury
Shrewsbury Market Yard Sale
Over 50 vendors gather for The Markets at Shrewsbury's Summer Community Yard Sales monthly and each benefiting a local charity. H.O.P.E. has been the chosen benefactor of this event several times in recent years.
2019 Yard Sale at the Markets at Shrewsbury has now been scheduled as June 8th!
Check out other events happening here.