Jeanette Cartwright Memorial Scholarship
Each spring, in memory of its co-founder, Jeanette Cartwright, H.O.P.E. awards academic scholarships to deserving high school seniors. The award is based on financial need and a history of cancer in the student's immediate family. For those interested in applying, please download 2023 Jeanette Cartwright Memorial Scholarship Application.
The successful candidate must have someone within his or her immediate household with cancer, must demonstrate a financial need, and be accepted into a college or trade school. Scholarship winners must then prove completion of one year of the college or trade school of their choice.
Since 1995, H.O.P.E. has awarded over $80,000 worth of scholarships to high school seniors pursing a post- secondary education. Candidates not only demonstrate exemplary academic and extracurricular talent, but continue to do so through the lingering effects of their families' cancer journey.
Requirements?
Just download application, fill out and return to office.
Time frame to apply?
Must be returned by March 15th.
Are awards limited to certain schools?
No
Eligibility?
Consideration for this scholarship shall be given to any high school senior that has an immediate family member diagnosed with cancer or one who has recently lost a family member to cancer.
2022 Scholarships Winners
In the shadow of an ongoing pandemic and continued uncertainty in the world, there is still one positive note – our youth.  As President John F. Kennedy said, "Children are the world's most valuable resource and its best hope for the future."  Once more H.O.P.E. is proud to award scholarships to four outstanding high school seniors in recognition of their achievements and character.
In the first paragraph of her beautiful essay, Delone High School senior introduces herself as Dr. Annabelle Violet Biggins,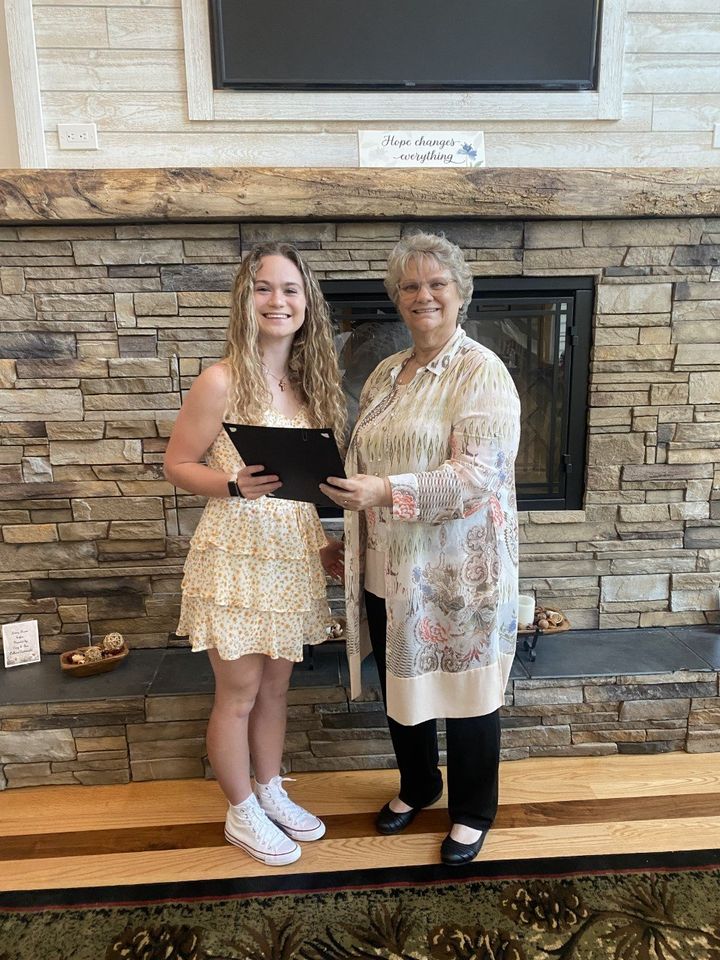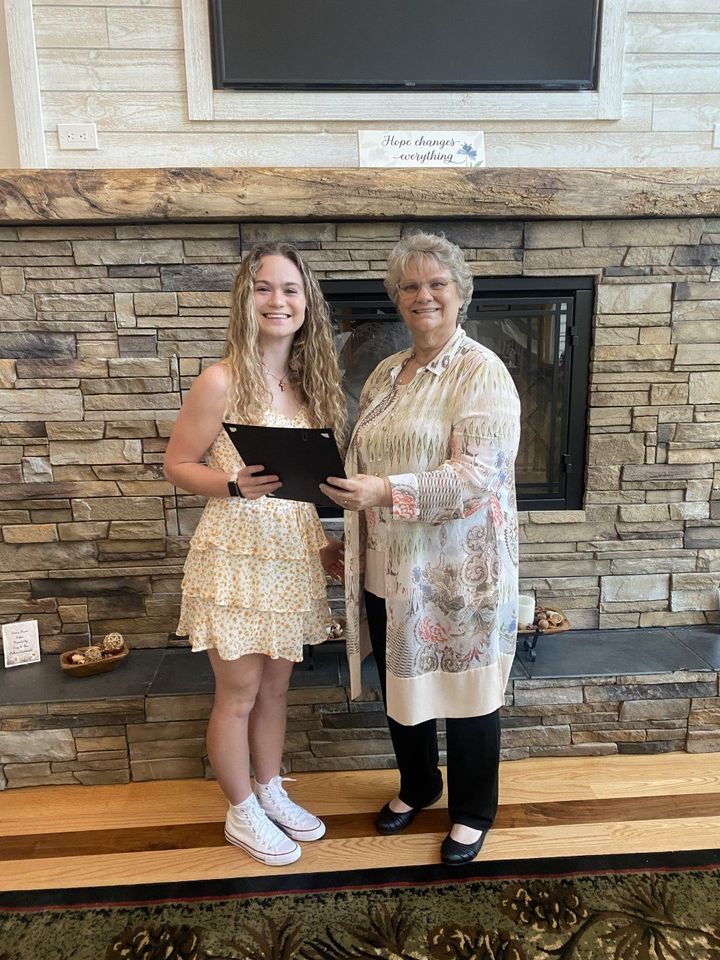 large animal veterinarian.  This has been her goal since the age of seven based on her love of animals and desire to help them.  She also plans to volunteer her skills for the local ASPCA and one day travel to Africa to 'live among the elephants.'
Family and her religion are the two driving forces in Annabelle's life, and her mother's diagnosis with stage 4 breast cancer and then the discovery of a tumor in her liver in 2017 brought those two forces into stronger focus.  Statistically her mother had a 22 percent chance of living for two years after her diagnosis and a 2 percent chance of living cancer free.  Now in her third year of complete remission, her mother receives immunotherapy treatment every three weeks to keep the cancer from returning.  Annabelle calls her mother's recovery a miracle, a combination of medical science, love, and many prayers.  Always close to her mom, Annabelle now calls her every day after school just to touch base before she begins her afternoon extra curricular activities.
Among these extra curricular activities for Annabelle is cross country, which she has been doing since grade nine to follow in her older brother's footsteps.  Her coach knew her as a spectator and was happy to have her as a member of the team.  In his recommendation letter he wrote the following about Annabelle: "By giving maximum effort, encouragement to her fellow runners and most importantly, a smile for everyone on and off the Cross Country team, she demonstrates her passion for life, for running with her team and the value that she places on everyone she meets.  These attributes led to Annabelle's selection as the youngest captain of the team in the school's history.
More accolades came from other teachers, who noted her work ethic, her membership in several honor societies and her leadership positions. To a person, these teachers praise her maturity and positive attitude and contributions to the school.  As her Spiritual Life Director ended her letter: "I wholeheartedly give Annabelle my highest recommendation to receive the Jeanette Cartwright Memorial Scholarship.  She will undoubtedly use it at Penn State University to benefit their community, as she has benefited ours."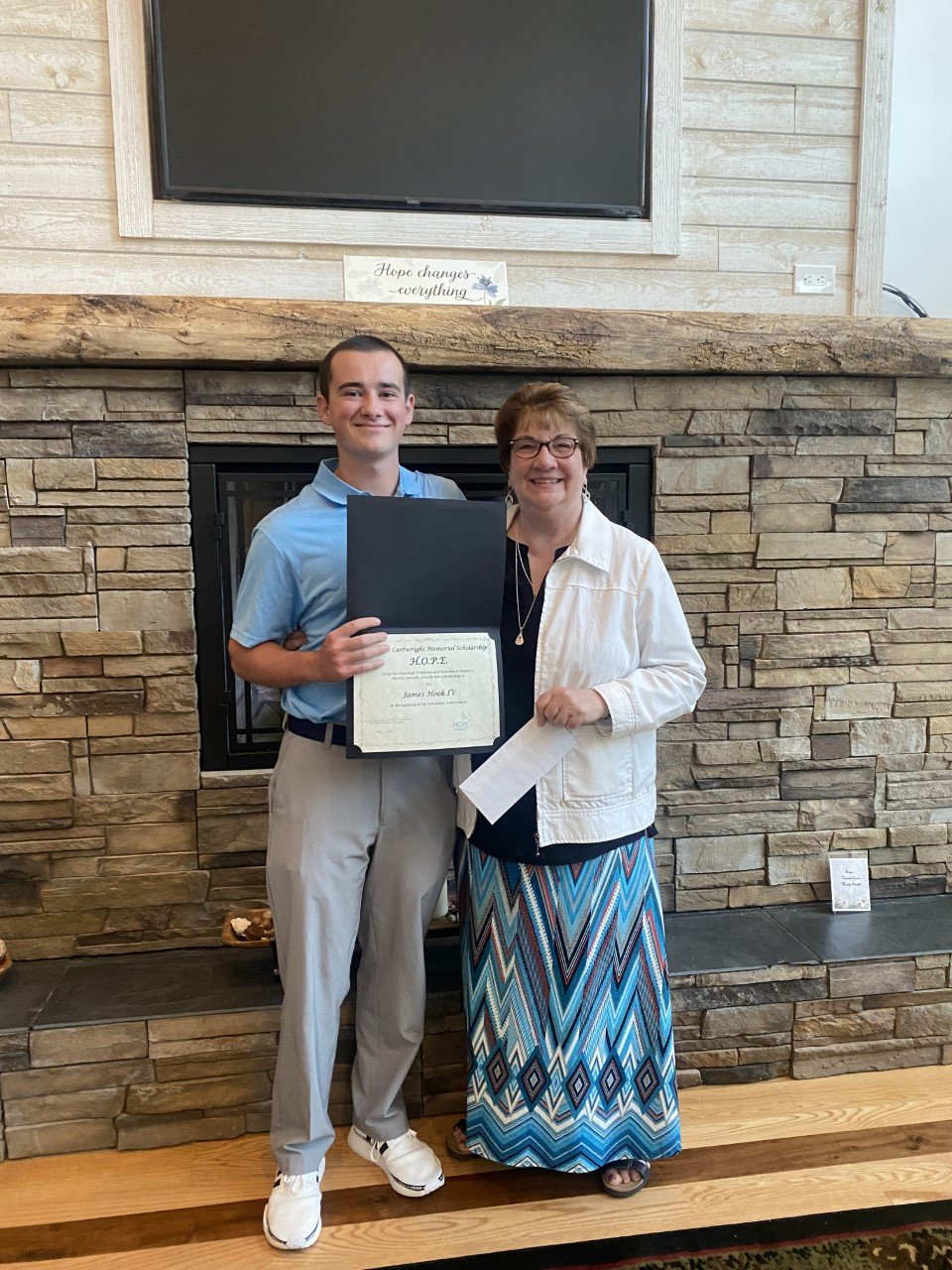 James Hook is another scholarship recipient who knows what he wants to do and has been working toward it for a number of years.  His two goals, while seeming somewhat incompatible, are merging nicely for him.  One goal is to play golf in college, and he is on his way to achieving that with his acceptance to Stevenson University and a welcome from its golf coach.  James's career goal is to work in cybersecurity, and Stevenson has an excellent program.  And a bonus is that while he is in college he can maintain his part time job in logistics support at Baltimore Golf.
James's work ethic has been a part of him long prior to his high school years.  In his essay he says he was taught that you work for what you want.  His father's disability and his mother's breast cancer diagnosis, treatment, and yearlong recovery set the family back financially.  He also has two younger siblings who will be college age in several years.  James is planning to take as much responsibility as possible for his college expenses.  James is also a believer in paying people back.  His mother turned to H.O.P.E. during her cancer experience and it was only natural that James participated in the Take a Swing at Cancer tournament that year.  But he wasn't finished.  James helped at the next year's tournament as a 'gofer,' and is now a valued member (and its youngest!) of the golf committee.  Among other contributions, he has called on his contacts in the golf world to help procure sponsors and prizes.
Sports coaches deal with the best and worst of others' behavior.  James's golf coach had only praise for the teenage player.  In his recommendation letter, his coach said James "was a respectful young man who wanted to set an example for the younger kids around him.  He held his head high during warm-ups, before the match with his competitors, and after the round was over.  Regardless of his performance, he 'did the right thing.'"  James's ability won him the top spot in a tournament and qualified him for the National Under Armor Junior Golf Championship in Tampa, Florida.
Back to James's other goal: cybersecurity.  James intends to earn both an undergraduate and master's degree in that growing field, so that he can "protect our country, our people, and our companies from cyber-crime."  It sounds as if we're in good hands
Even though studies show that multitasking isn't possible, Kennard-Dale senior Maddison (Maddie) Hutchison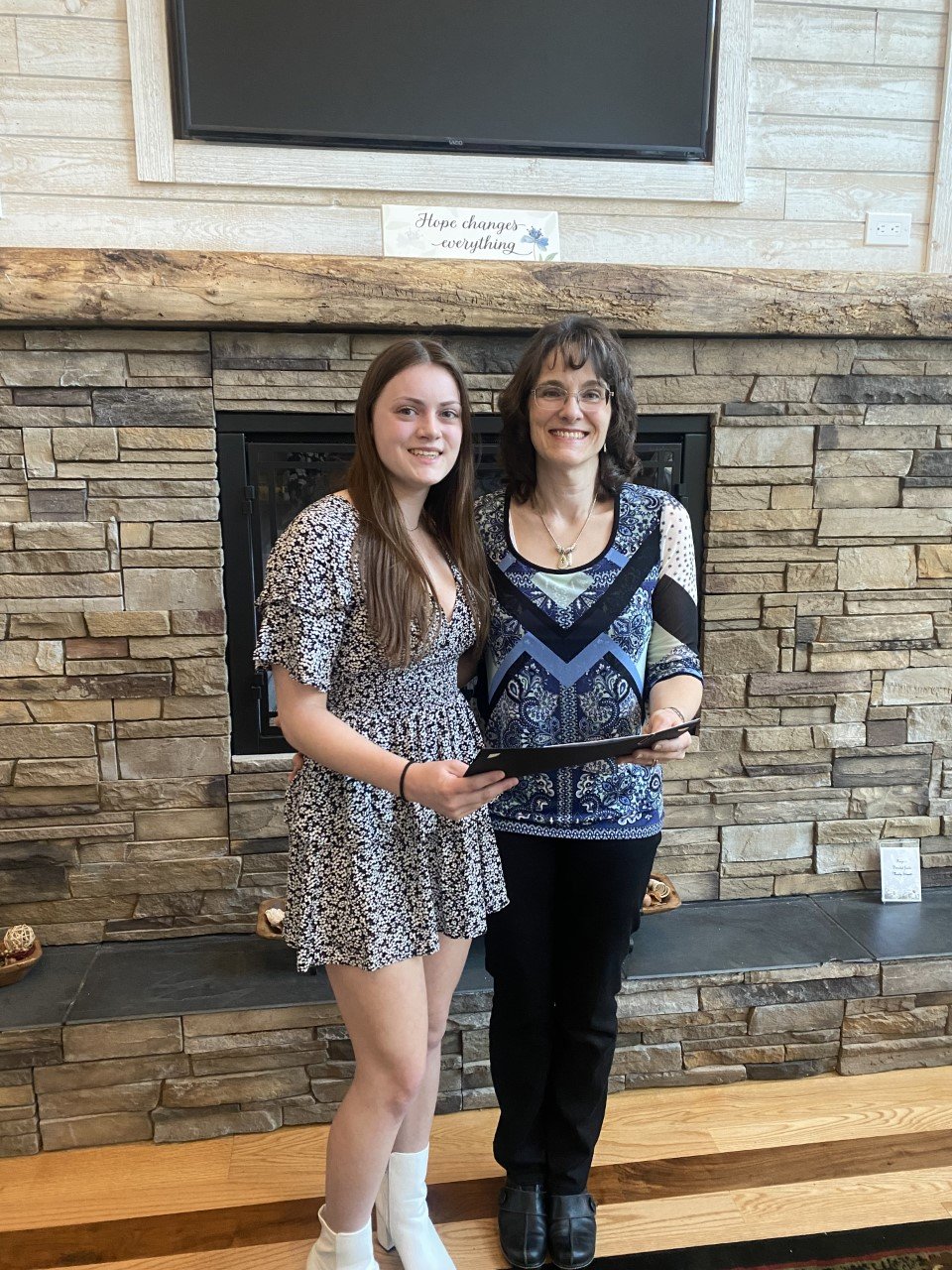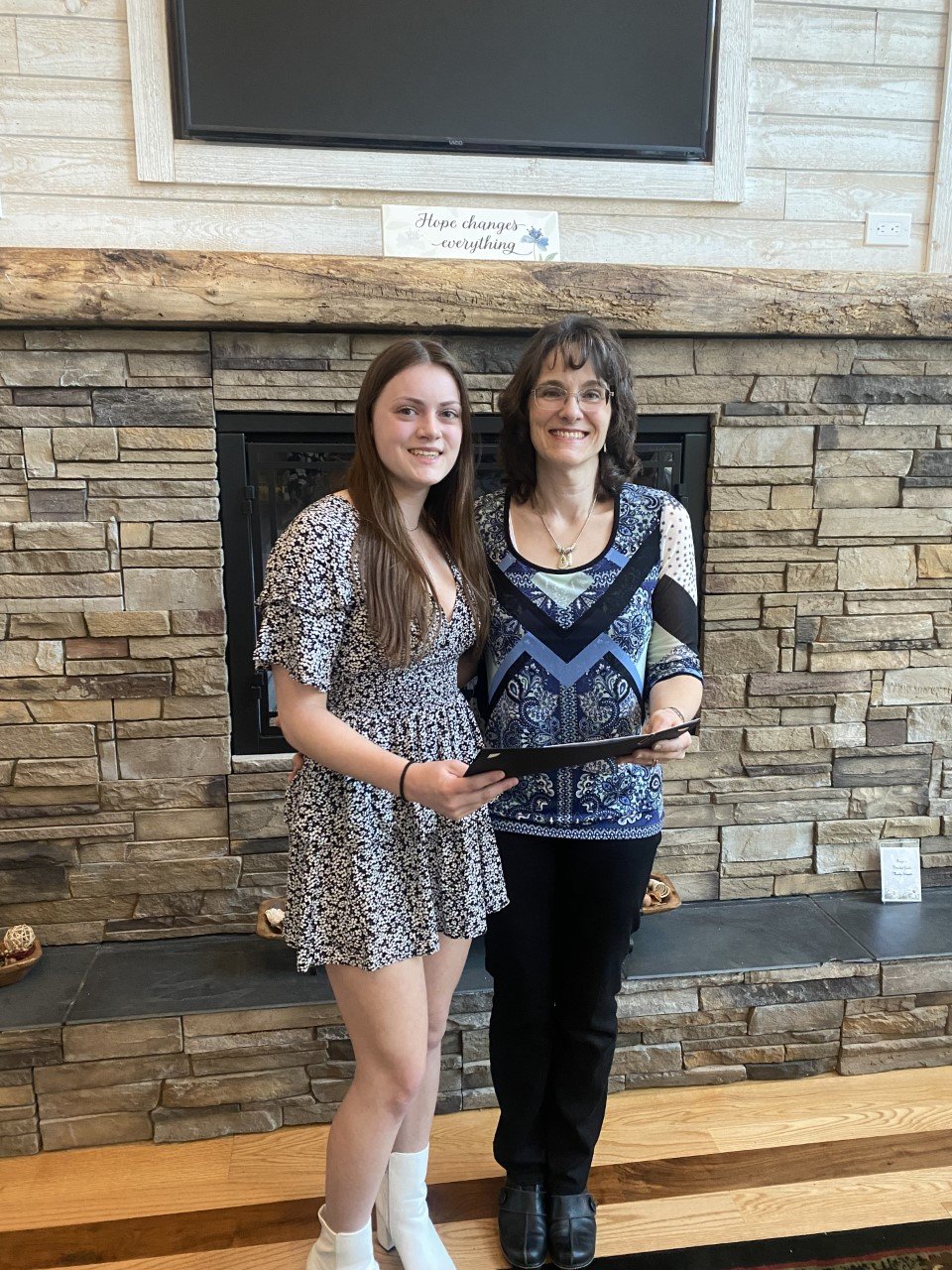 seems to disprove that assertion.  Maddie is an honors student, serves as lab intern for her chemistry teacher, participates in multiple extra-curricular activities, plays varsity soccer, and works part time at Giant.  She's been accepted to West Virginia University and plans to earn a degree in forensics.
Cancer has been part of her family's life since Maddie was in fifth grade, when her mother was diagnosed with skin cancer.  Surgery seemed to take care of it until Maddie was about to begin her junior year in high school, when her mother was diagnosed with stage 3B breast cancer and spent that year enduring multiple rounds of chemo, radiation, and surgeries.  On top of that, she still made it to work when her disease allowed. (And she attended as many of Maddie's soccer games as she could.)  This set for Maddie an example to emulate and she was determined to excel in academics and sports and even at work.  Her mother was considered to be in remission in September of 2021 and is now undergoing a five-year program.
Maddie's GPA is above 4.0 thanks to the honors-level and above classes she has been taking since her freshman year.  In her role as chemistry intern this year her responsibilities have included lab prep, tutoring, and even some teaching.  Her chemistry class was through University of Pittsburgh.  Her other classes this year include AP Statistics, also through University of Pittsburgh, AP English Composition, and Spanish V.  A varsity soccer team member since her sophomore year, this year her teammates chose her as captain, and she was selected by the league to be part of the all-star team.
As with all of our scholarship winners, Maddie has become a stronger and more mature person through adversity.  Her mother's strength is her model, and she wrote in her essay, "Since she was in a more severe stage of breast cancer it made me realize that I needed to be able to strive/succeed on my own and cherish the times where she could make it to my games and events."  WVU is gaining a scholar and a leader.
Sports has always been a metaphor for life, although few high school students can articulate this as well as Hereford High School senior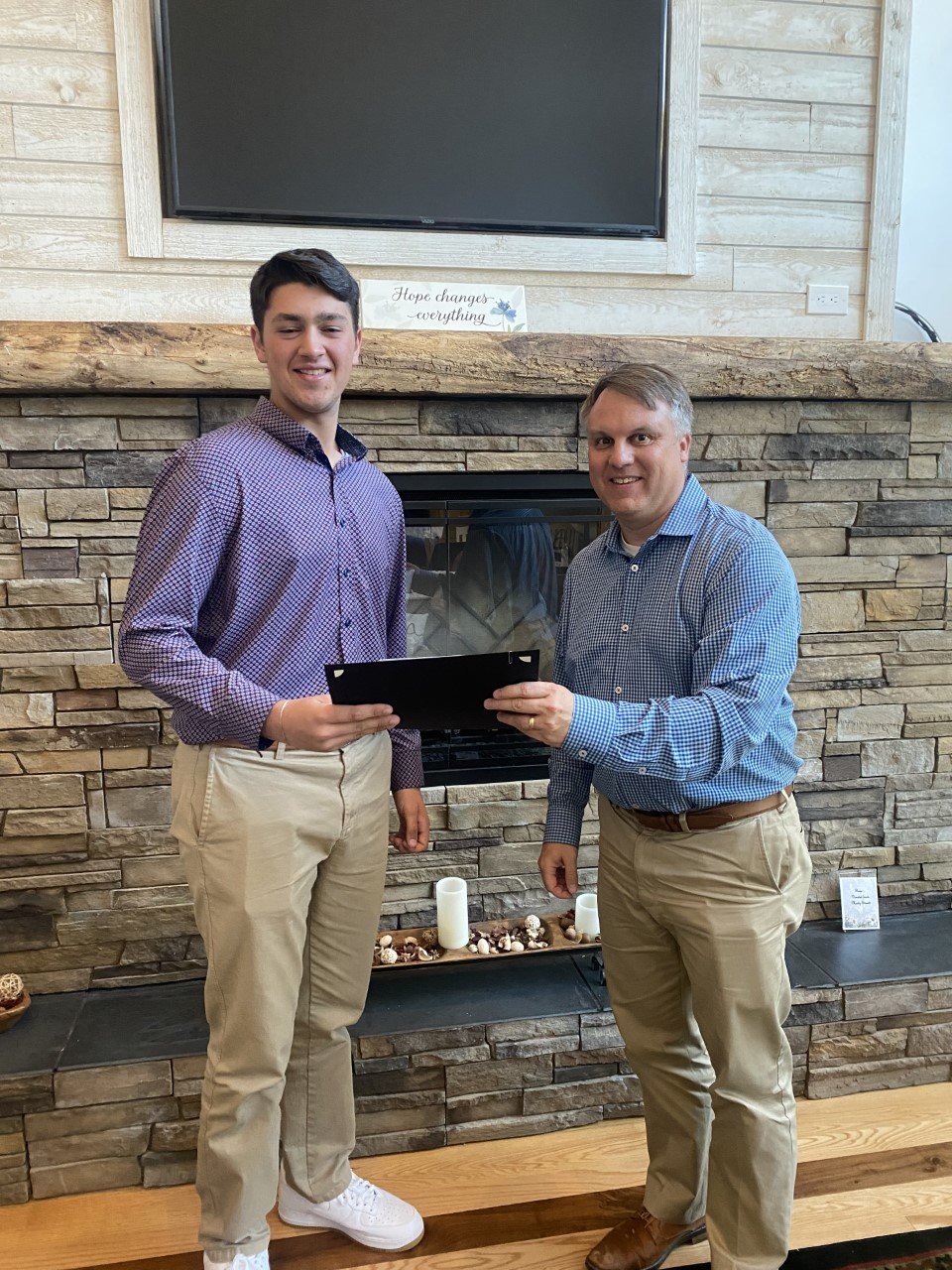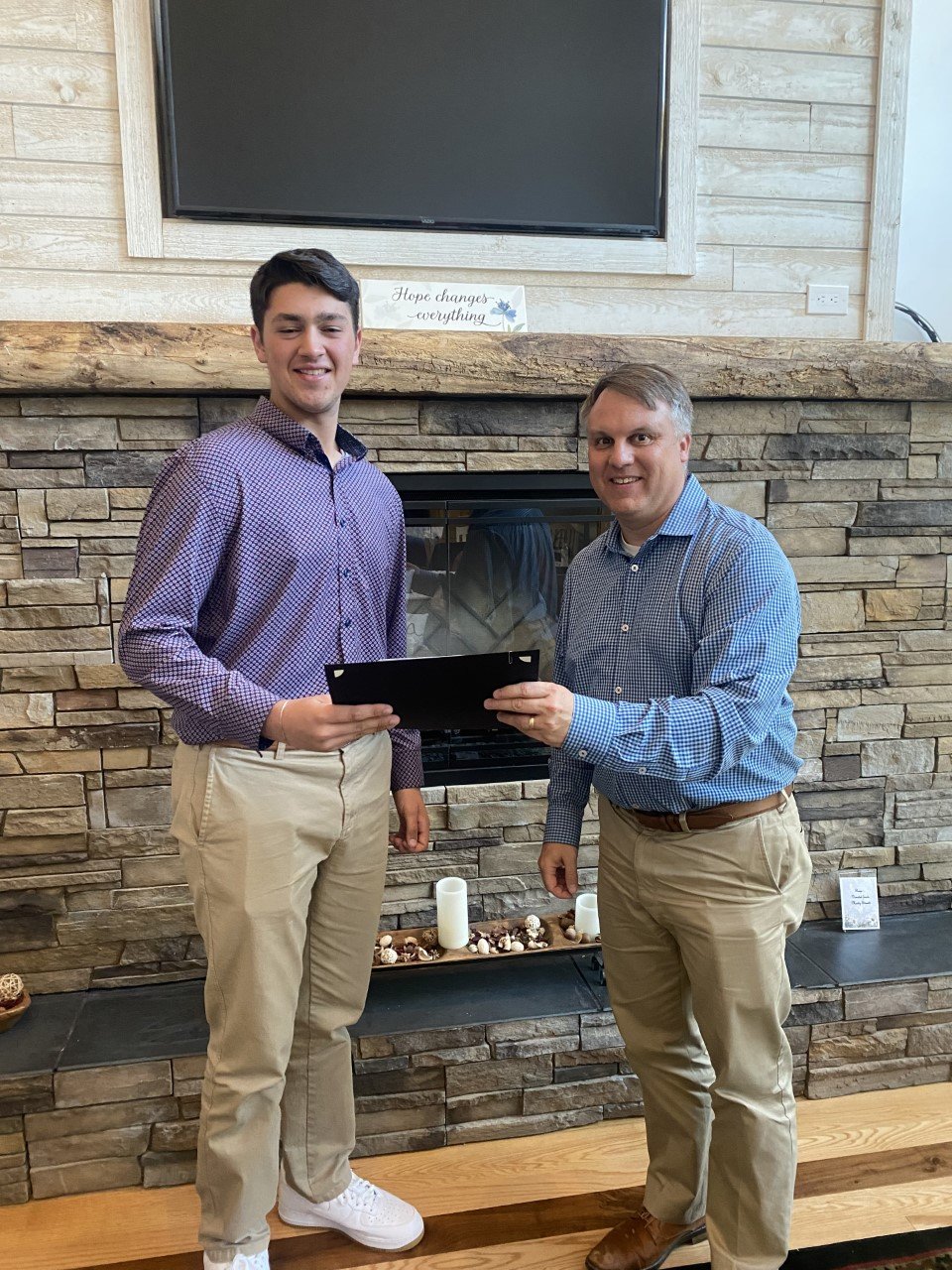 Will Pappas.  In explaining in his essay his aspiration to work in the healthcare field as a physical or occupational therapist, he used his sport, lacrosse.  Will wrote, "My position in the sport of lacrosse is attack.  While scoring goals is one of the main expectations of this position, assisting teammates in scoring goals is arguably more important.  We are stronger as a team than as individuals.  The assists I give to my patients will have greater meaning than any I have given on a field, but the field is where I learned the value of putting others before myself."
It's possible Will inherited his talent for words from his mother.  During her two-year ordeal with breast cancer, she shared her story with others on Caring Bridge.  She was open with her family about all aspects of her disease and it brought them all closer, so close that when she got her head shaved Will and his younger brother had pink highlights added to their hair.  As the boys' highlights grew out their mom's hair grew back.  Will's family is part of a close-knit community that comes together in time of need, and these friends and neighbors came to their assistance with rides, food, and support just as his family had done for others in the past.  After Will talks about this in his essay he adds a quote from Audrey Hepburn: "When you grow older you will discover that you have two hands, one for helping yourself, the other for helping others."
Stellar in the classroom and a standout on the lacrosse field (and no slouch as a writer), Will also has earned accolades from his boss of three years.  Will works for a moving and storage company, and his boss and vice president of the company described him as a "self-motivated, intelligent, and pleasant individual who achieves his goals on a daily basis."  In addition to school, lacrosse, and work, Will is also a member of the Fellowship of Christian athletes and volunteers for community service endeavors like Moveable Feast and First Fruits Farm.
Will also volunteered in a sensory regulation program with occupational therapists that works with adults with developmental disabilities He has been accepted to James Madison University where he plans to earn a degree in Kinesiology with a concentration in Exercise Science.  Sounds like an ideal career path for this compassionate, athletic young man.