Jeanette Cartwright Memorial Scholarship
Each spring, in memory of its co-founder, Jeanette Cartwright, H.O.P.E. awards academic scholarships to deserving high school seniors. The award is based on financial need and a history of cancer in the student's immediate family. For those interested in applying, please download 2021 Jeanette Cartwright Memorial Scholarship Application.
2020 Winners:
Georgia Cowie  –  Hereford High School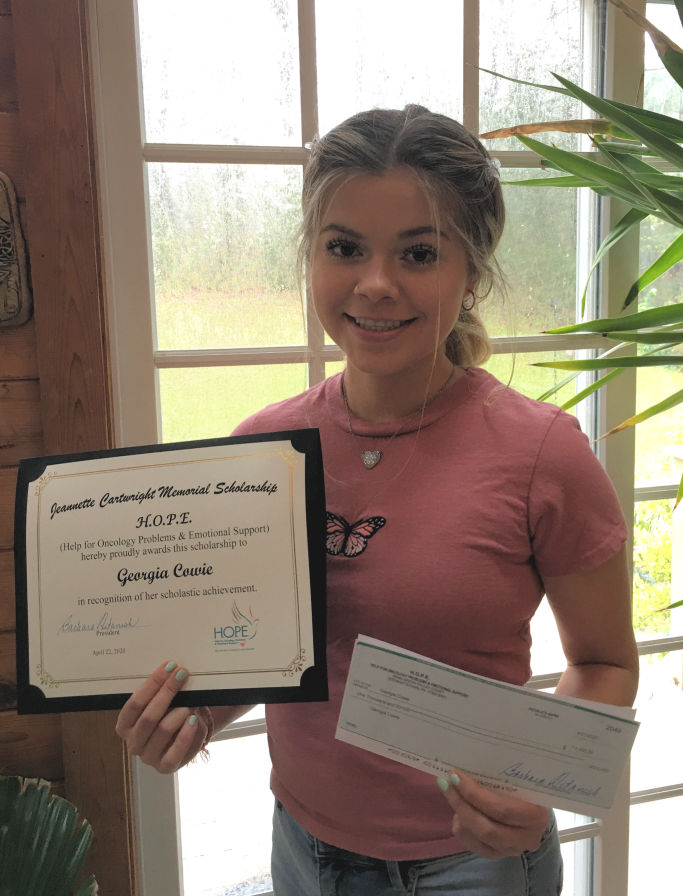 And
Annabella Jury  –  West York High School
The successful candidate must have someone within his or her immediate household with cancer, must demonstrate a financial need, and be accepted into a college or trade school. Scholarship winners must then prove completion of one year of the college or trade school of their choice.
Since 1995, H.O.P.E. has awarded over $80,000 worth of scholarships to high school seniors pursuing a post- secondary education. Candidates not only demonstrate exemplary academic and extracurricular talent, but continue to do so through the lingering effects of their families' cancer journey.
Requirements?
Just download application, fill out and return to office.
Time frame to apply?
Must be returned by March 15th.
Are awards limited to certain schools?
No
Eligibility?
Consideration for this scholarship shall be given to any high school senior that has an immediate family member diagnosed with cancer or one who has recently lost a family member to cancer.