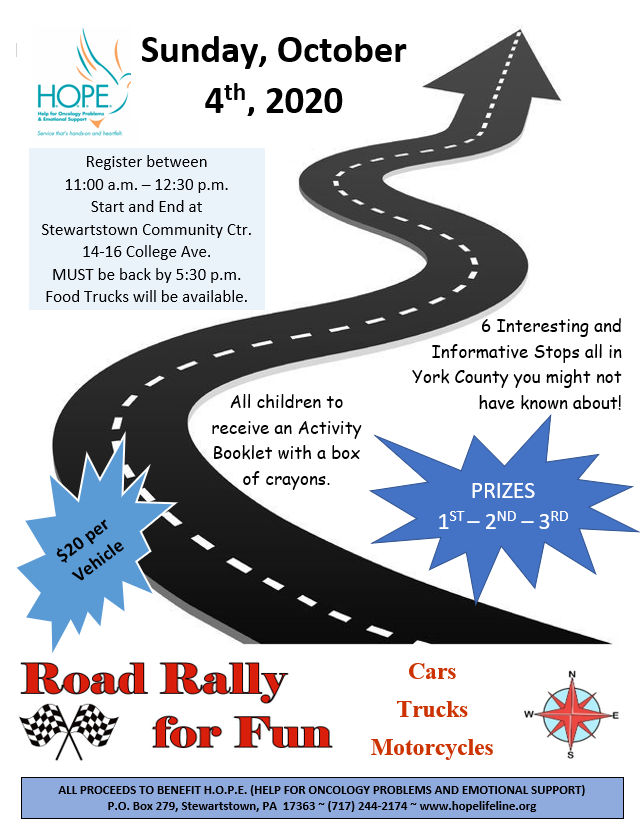 Road Rally for FUN!
Sunday, October 4th, join H.O.P.E. and friends on a Road Rally for FUN!
Cars, Trucks and Motorcycles!
$20.00 per Vehicle and each child will receive an Activity Booklet with a box of crayons.
Six interesting and informative stops all in York County, you might not have known about!
Register between 11 am and 12:30 pm
Start and End at Stewartstown Community Center, 14-16 College Ave., Stewartstown
Answer all the questions and bring back your answers for a drawing of 1st, 2nd and 3rd prizes!
Food trucks available!
Call for information 717-244-2174