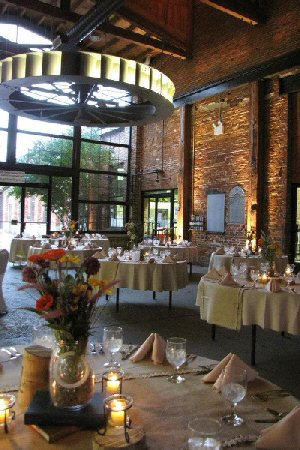 Raising Hope
Raising HOPE ~ Art & Music Fundraiser
Can 2019 get any better?!  There is a date for Raising HOPE, August 18th, 2019!  Let's take some time to note the date!  We are happy to announce our Music and Art Festival will be back this year!
For tickets check out this link!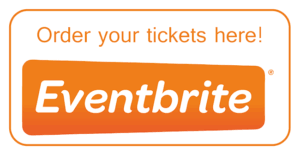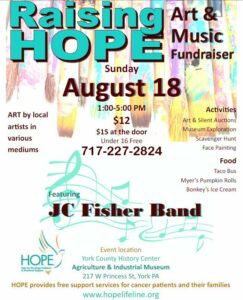 _______________________________________________________________
Raising Hope - A Music and Art Festival at Agricultural & Industrial Museum
Our spirits were not dampened by the rain that just wouldn't stop on Sunday, August 19th, 2018 for our newly reformatted art & music fundraiser, "Raising HOPE". Our committee out did themselves to create such a pleasant day of beautiful art and lovely music to enjoy and also, the food was awesome.  Thank you to everyone who came out!
=====================================================================
MusicFEST held on July, 23rd, 2017 at Pond View Farm.
Ninety-degree temps and the threat of rain didn't keep everyone from having a great time at the Music Fest on Sunday. Thanks go out to Jackie and Shane Smithson and their family for providing their beautiful Pond View Farm as the venue for an afternoon of music, dancing, and great food, also courtesy of Jackie and Shane. Of course it wouldn't have been a music fest without music, and what music it was. Dakota, Kitty Back, and Foggy Hollow played country, bluegrass, and classic rock toe-tapping tunes. Thanks go to Doug Kreiss, a member of Foggy Hollow, who lined up these great bands that performed for free. Of course events such as this don't pop up magically, and Wanda Mergler and her committee of Melissa McDade, Deb Peters, Robin Robinson, and Cheryl Schroeder spent hours and hours and then more hours organizing and overseeing the event. Delicious, homemade baked goods were provided by the Norrisville United Methodist Church. As ever, everyone's favorite ice cream family, the Summers, provided probably the most popular food item of the afternoon. Finally, we thank the Harford County Sheriff's department for providing security and the Norrisville Ambulance Company for being on hand just in case the heat proved too much. Whew, those are some pretty remarkable people who have earned Angel Wings.
Check out our photo gallery from the event below!
(Page: 2 of 4)
Previous
Next